ALL BLACK OWEN FRANKS THROWN A STEM CELL LIFELINE
All Black legend Owen Franks chose ReGen's PESC treatment to successfully heal a badly torn shoulder. Facing surgery and a 6 month recovery we had him back on the field in a record 5 weeks.
REGEN PROUDLY PARTNERS WITH ORMISTON HOSPITAL
ReGen proudly partners with Ormiston Hospital to offer expanded stem cell therapy.
PURE EXPANDED STEM CELL THERAPY
FOR OSTEOARTHRITIS
ReGen is at the forefront of the growing awareness of personalised medicine and the only clinic able to multiply cells in its Queenstown based lab.
PURE EXPANDED STEM CELL THERAPY FOR SPORTS INJURIES
From All Blacks and world champion title holders to those enjoying social sports, since 2015 we have treated hundreds of patients helping them get back to training faster and helping them avoid surgery.
PURE EXPANDED STEM CELL THERAPY FOR AUTOIMMUNE DISEASES
ReGen is the first clinic in Australasia to treat autoimmune diseases with intravenous Expanded Stem Cell therapy (PESC).
NEW ZEALAND'S ONLY PROVIDER OF PURE EXPANDED STEM CELL THERAPY
We are New Zealand's most advanced stem cell company specialising in the treatment of osteoarthritis and sports injuries.
We are the only clinic to operate its own laboratory allowing us to grow a patient's own cells to numbers high enough for cartilage to regenerate. This treatment is called Pure Expanded Stem Cell (PESC) therapy.
Our treatments use our patient's own stem cells derived from fat, as well as platelet-rich plasma (PRP) to boost the body's own healing abilities and promote tissue rejuvenation. Our proprietary PESC protocol offers the highest concentration of stem cells available in any treatment today.
PESC THERAPY vs STEM CELL THERAPY
Research has shown the larger the volume of specialist cells used in treatment the more cartilage regeneration there is.
Because we have our own laboratory in Queenstown, we are able to grow or multiply these cells to hundreds of millions over an 8 week period similar to what you see in these images to the right.
Up to 100 million cells are then injected back into the joint or area of pain. Our patient data has shown the minimum quantity of cells for cartilage regeneration is an interarticular injection of 50 million Mesenchymal stem cells per joint.
There are many stem cell treatments in the market. Most are offered as a same-day therapy.
In same-day treatments, a maximum of 3-5 million Mesenchymal cells at best can be derived but there is no way of verifying the number or quality of them.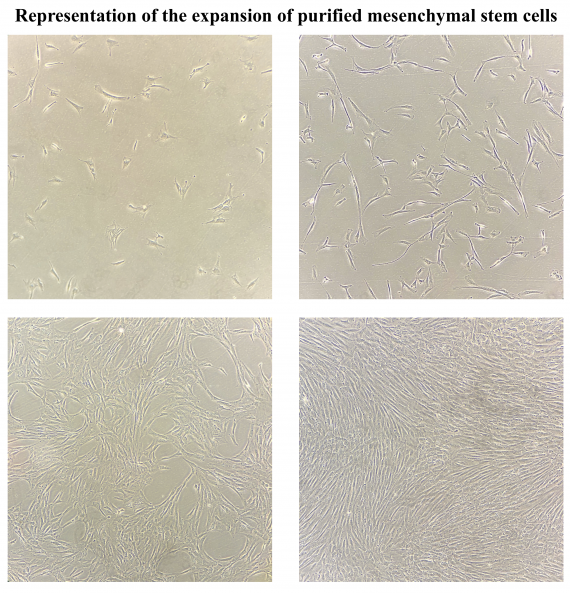 THE REGEN PROMISE
We not only guarantee the purity and the viability of our patient's cells but we also check the number of cells before reinjection.
We regularly audit our own laboratory protocols by sending samples of patient's cells to an independent lab in Australia to be verified.
ReGen works with highly skilled medical providers, state-of-the-art medical facilities, an on-site surgical suite and a caring team that has unsurpassed experience in the application of stem cell therapies.
PESC is a non-invasive, non-surgical, relatively pain-free alternative to surgery. It is not for everyone and after consultation, our medical team will advise you on the best chance of success.