Another All Black Stem Cell Shoulder Success Story
After 4 years on the bench
Not only do we treat patients with osteoarthritis here at ReGen Cellular, but we also work with athletes with difficult sports related injuries. Recently we have been working with professional rugby player, Nehe Milner-Skudder, a former All Black player, who has been out of the game for 4 years struggling with multiple shoulder dislocations. This led to many surgeons telling him his 5th surgery would be a shoulder replacement.
"Rugby is second nature to me, it's in my DNA"

At just 28 years of age Milner-Skudder consulted many doctors and alternative treatments about his ailment and was met with the reality that he may not have full mobility ever again. Not taking no for an answer the renowned rugby player, decided to work with us at ReGen Cellular and have Expanded Stem Cell Therapy on his left shoulder.
"Hearing the surgeons say to me I wasn't going to play again, that my next surgery would be a shoulder replacement I just thought 'I'm 28 years old – that's just not right"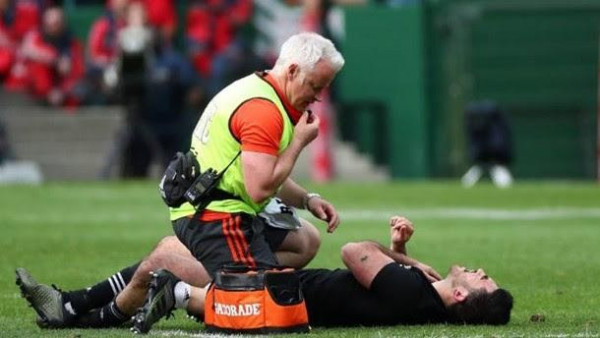 When Milner-Skudder reached out to our ReGen Cellular team, we immediately got to work cultivating his own stem cells in our laboratory into millions of new and healthy Mesenchymal stem cells in just months.
Doctors describe these Mesenchymal Stem Cells as 'nature's perfect repair kit' since they have the biological ability to replicate into whatever cell is in distress and differentiate into bone, muscle, fat and cartilage.
Shortly after his Pure Expanded Stem Cell Treatment, Milner-Skudder went back to his training routine and worked hard for 12 months. Earlier this year it made the news that he had been signed as captain for the Turbos, and is now back on the field with the Highlanders as he has regained strength and mobility in his shoulder. We couldn't be more proud of the result as it was a long journey and with his eye's set on the next world cup we will continue to support Milner-Skudder in his career.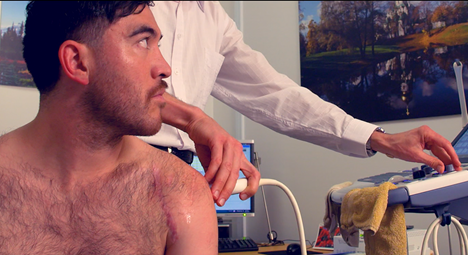 "I'm living proof that it can help in a huge way, and it has allowed me to get back to doing what I love, and that is playing rugby."
Marcelle Noble, our Founder, recently said, "We are seeing an increasing number of clients in their forties who after years of playing sports are suffering with ongoing pain and injury. Many of our professional sports clients are given the option of surgery, which can halt or end a career. We strive to educate New Zealanders about stem cell therapy to reduce their pain, improve function and their quality of life. Stem cells are a powerful immune modulator to improve pain and function."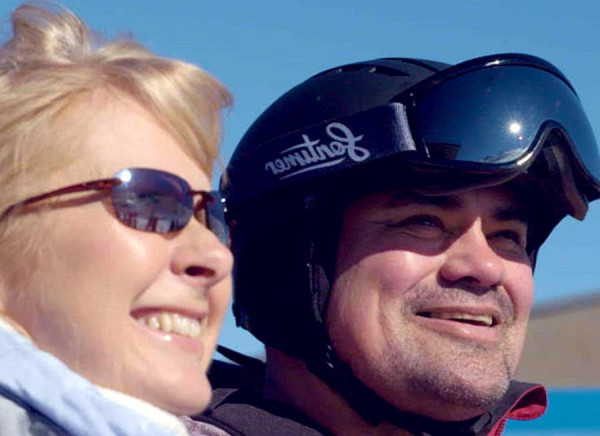 Marcelle Noble (Founder) with Owen Pomana (ReGen Patient)

"This is what our Expanded Stem Cell Treatment offers, sports injuries can be one of the best responders to this treatment, as the cells of active patients have shown to ​multiply faster"
The thing that makes stem cell treatment different from surgery, is that it is all about letting the body heal itself. Rather than cutting open and enduring invasive surgery where your recovery time is months long, Pure Expanded Stem Cell Treatment is non-invasive and has a much quicker recovery time.
We grow and inject these new Mesenchymal stem cells into the joint of interest because over time our body cannot regenerate our stem cells quick enough. The stem cells in our body work tirelessly to make sure everything is functioning properly, so when you lack sufficient stem cells it results in pain and limited movement. ReGen Cellular is able to promote tissue rejuvenation and healing through injecting these Mesenchymal Stem Cells back into your body and giving it the boost it needs to thrive.
ReGen Cellular changed the game for Milner-Skudder, and it can change your life too. If you or a loved one is struggling with pain and mobility don't wait and continue suffering, give us a call today and let's start your stem cell treatment.
------------
If you or a loved one is struggling with pain and mobility don't wait and continue suffering, give us a call and let's start your stem cell treatment today.
Please, also have a look at our Facebook, Instagram, YouTube and LinkedIn pages as we are constantly updating these with new patient stories, reviews as well as medical quotes on the ever evolving research into stem cells.
Have a great week!
The Regen Team