DR HASSAN MUBARK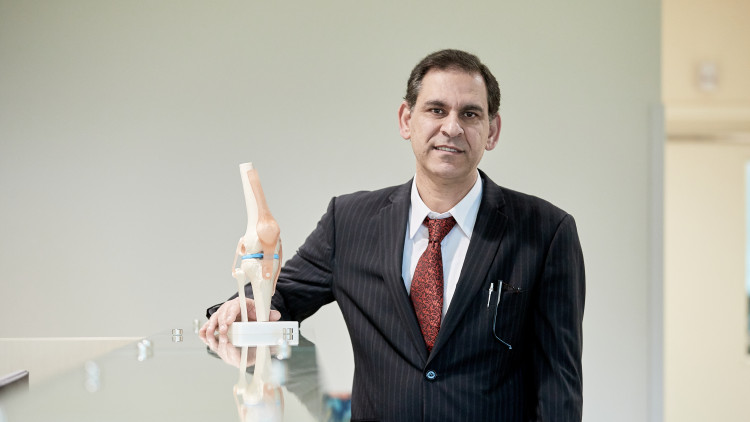 We are very proud to be working with Dr Mubark who is our Chief Medical Officer.
He comes to Regen Cellular as a passionate, professional and highly experienced joint disease specialist with more than 25 years in professional practice.
Specialising in Rheumatology with musculoskeletal and sports medicine since 2007, Dr Mubark is committed to using his extensive knowledge to provide patients with cutting edge treatments to extend the healthy human life span.
As a joint specialist Dr Mubark has a superior injecting technique which allows deep and exact placement of expanded stem cells to ensure the best results. He is the only specialist in New Zealand working with advanced stem cell therapies with ultrasound-assisted injections for those suffering Osteoarthritis and sporting injuries.
Because of this expertise in general medicine Dr Mubark is particularly insightful in working with sub-specialty cases including vague and complicated cases.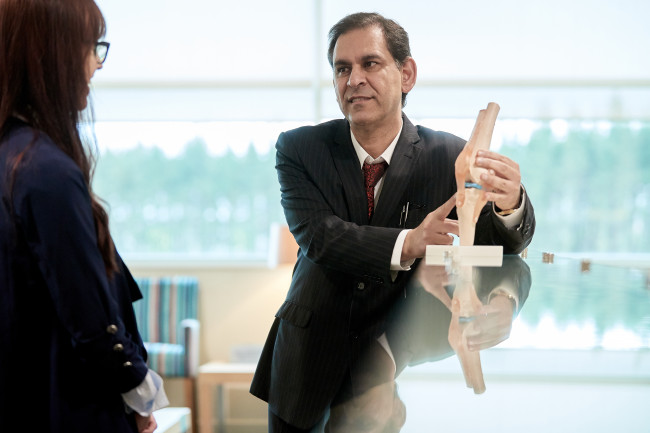 Born in Iraq and medically trained at Baghdad University, Dr Mubark gained valuable experience in general medicine and surgery, orthopaedics and paediatrics before relocating to New Zealand to further his medical knowledge and expertise.
"I chose New Zealand as a peaceful, conservative and beautiful country. I felt New Zealand, like my homeland, was filled with diversity, easy-going and open-minded people.
ReGen and Dr Mubark is based in Ormiston Specialist Hospital in Auckland. He regularly attends professional development conferences, reviews the latest stem cell studies and is in constant discussion with leading stem cell researchers across Australasia.
Qualifications
Dr Hassan Mubark, Specialist: Rheumatology. MB ChB 1989 Baghdad; FRACP 2007
Bachelor of Medicine, Bachelor of Surgery University of Baghdad.
New Zealand registration date; 3rd November 2007
Southern Cross Affiliated provider
Fellow of the Royal Australasian College of Physicians, New Zealand 2007
Medical Council of NZ Registration 23526
Vocational scope; Internal medicine